MARKING THE ACHIEVEMENT OF 75 YEARS OF CAA WITH A SERIES OF EXHIBITIONS CELEBRATING THE BEST OF BRITISH CRAFT.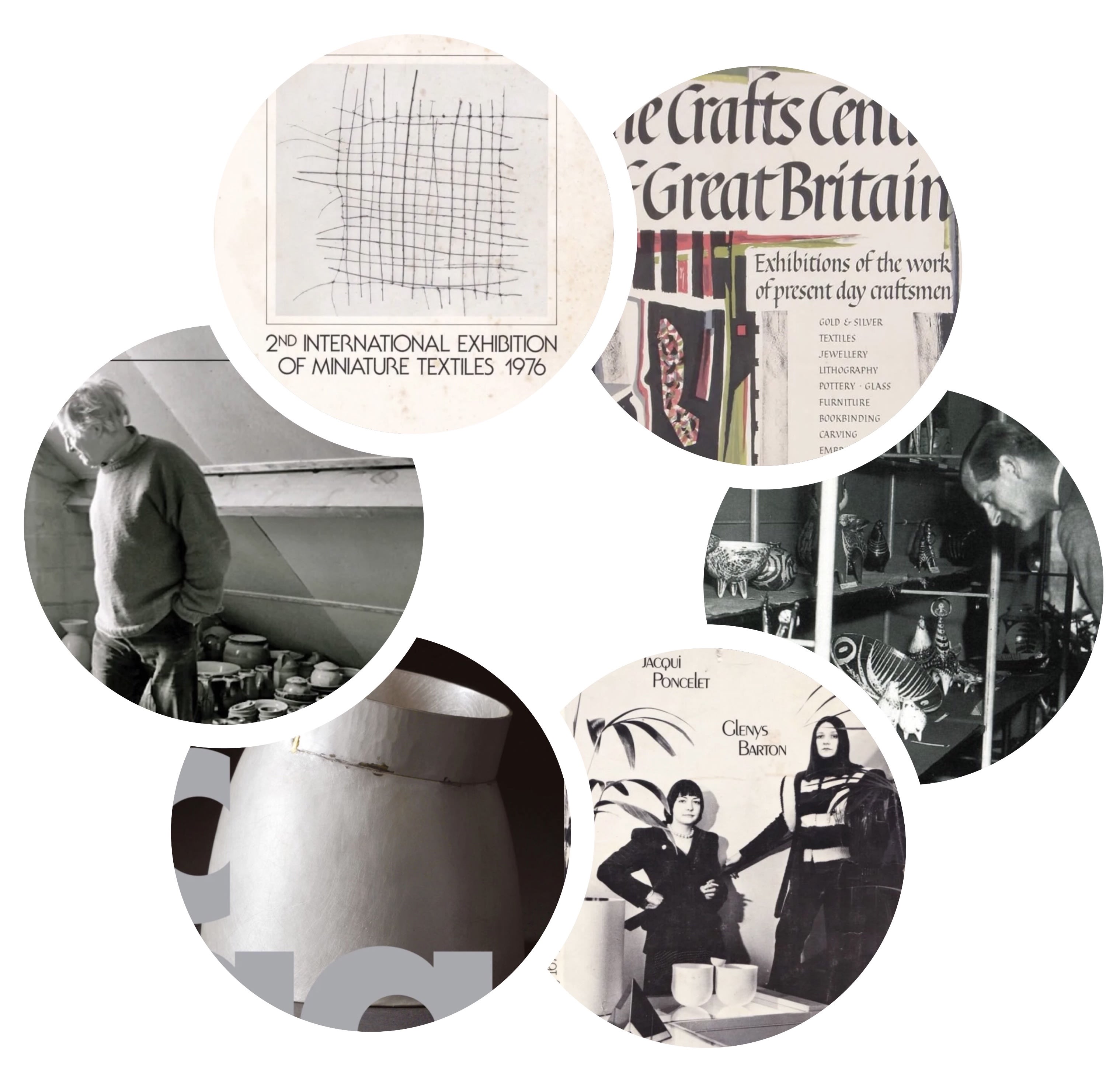 CONTEMPORARY APPLIED ARTS IS LONDON'S ORIGINAL MULTI-DISCIPLINARY APPLIED ARTS GALLERY.
CELEBRATING ITS 75TH YEAR, IT HAS CHAMPIONED AND PROMOTED THE VERY BEST OF BRITISH CRAFT.
We are starting our year of celebrations with a stunning exhibition of the very best in ceramics & jewellery.
The exhibition runs from 4th April - 22nd April 2023
This event includes a late night Shopping Event on Thursday 20th April and Meet the Maker Event on Saturday 22nd April.
Contemporary Applied Arts has a remarkable history. The idea of a members' selling organisation was developed while planning the future of the crafts during the Second World War. As a result, five societies – the Arts and Crafts Exhibition Society, the Red Rose Guild, the Society of Scribes and Illuminators, the Senefelder Club (devoted to lithography) and the Society of Wood Engravers – came together to create the Crafts Centre of Great Britain. The Centre opened as a showcase for the crafts in April 1950. Its premises at 16-17 Hay Hill, just off Piccadilly, were fitted out stylishly by the architect Sergei Kadleigh. In 1953 the Centre became a trading body, as opposed to merely a showroom.
CAA is a registered charity and membership organisation supporting 200 leading British-based artists working in ceramics, furniture, glass, jewellery, metal, paper, textiles and wood. This interdisciplinary approach is a harmonious dialogue between materials, techniques and diverse approaches to making. Selected members are professionals rigorously chosen by a panel of their peers. Belonging to CAA is seen as a kitemark of excellence.
CAA is an influential beacon of excellence and integrity in the arts.