As winter starts to draw nearer and thoughts begin to turn to Christmas, you may be wondering how to gift for the passionate planet lovers in your life. Rather than mindlessly giving gifts simply because, people are increasingly adopting a more mindful approach to purchasing presents: trying to give 'forever gifts', rather than throwaway items, and considering the environmental impact of the gifts themselves. Handmade items are perfect for this occasion, offering your loved ones the opportunity to own a real one-off, support independent makers and artists and give them something special to cherish forever.
We have compiled a list of makers whose works are ideal your eco-friendly loved ones. Their works tell a powerful story about their relationship to material, the natural world, and their dedication to making their practice more sustainable. From ethical jewellery to recycled materials, each maker's works make an ideal earth-conscious gift.
FOR THE SLOW FASHIONista: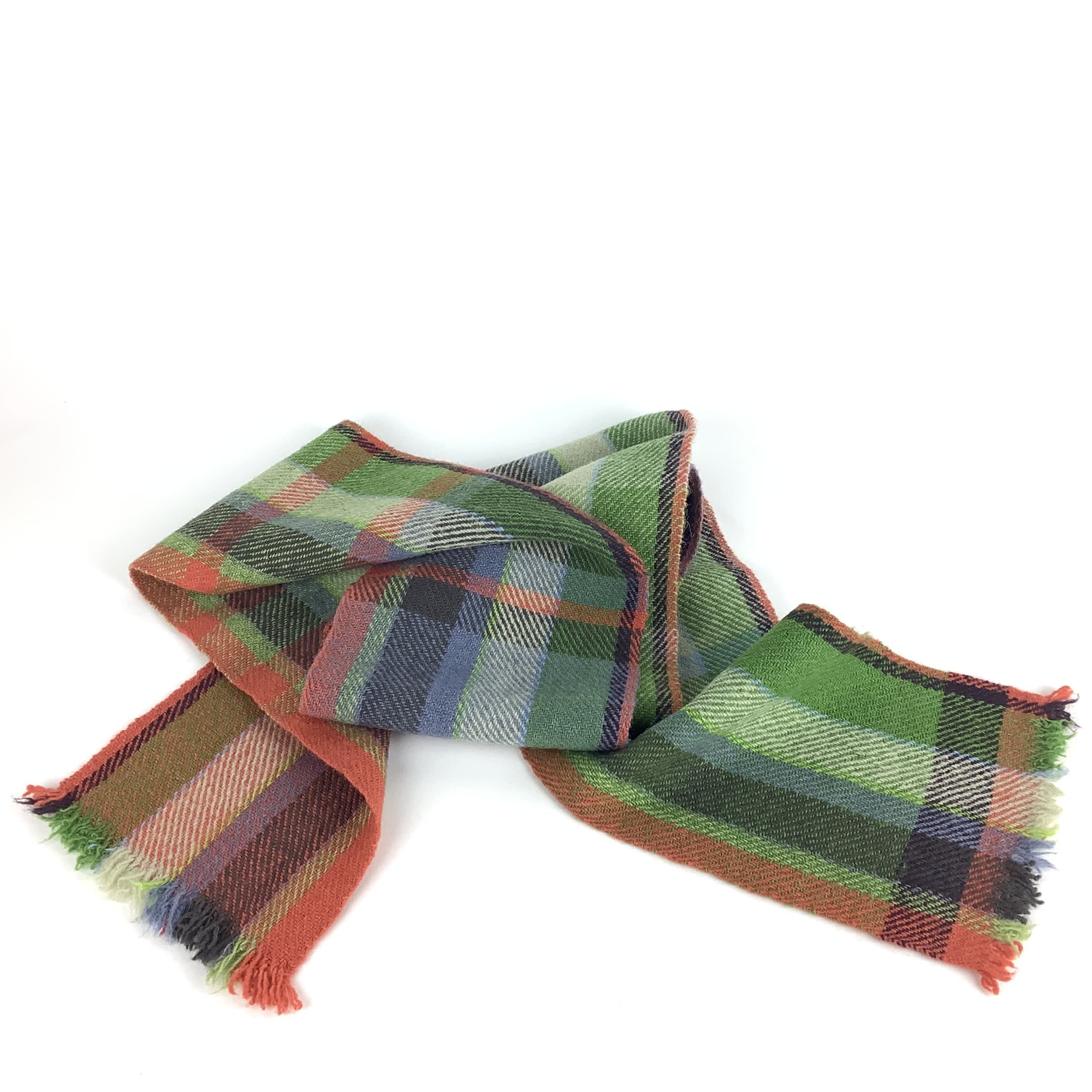 The slow act of weaving is a welcome alternative in an age of fast fashion, creating timeless pieces which can be worn for a lifetime. As more people adopt a slow fashion approach to purchasing, buying less to last longer, traditional crafts such as weaving and dyeing are making a timely resurgence in the popular imagination. Caroline Richards' scarves are hand-woven from British wool in a classic colour palette of forest greens, rust reds and autumnal oranges. Made from a mix of wool from Cheviot and Southdown sheep from the south of England, they are the perfect way to keep warm on a cold winter evening while maintaining a low carbon footprint and supporting regional artisans and farmers.
For the history Buff: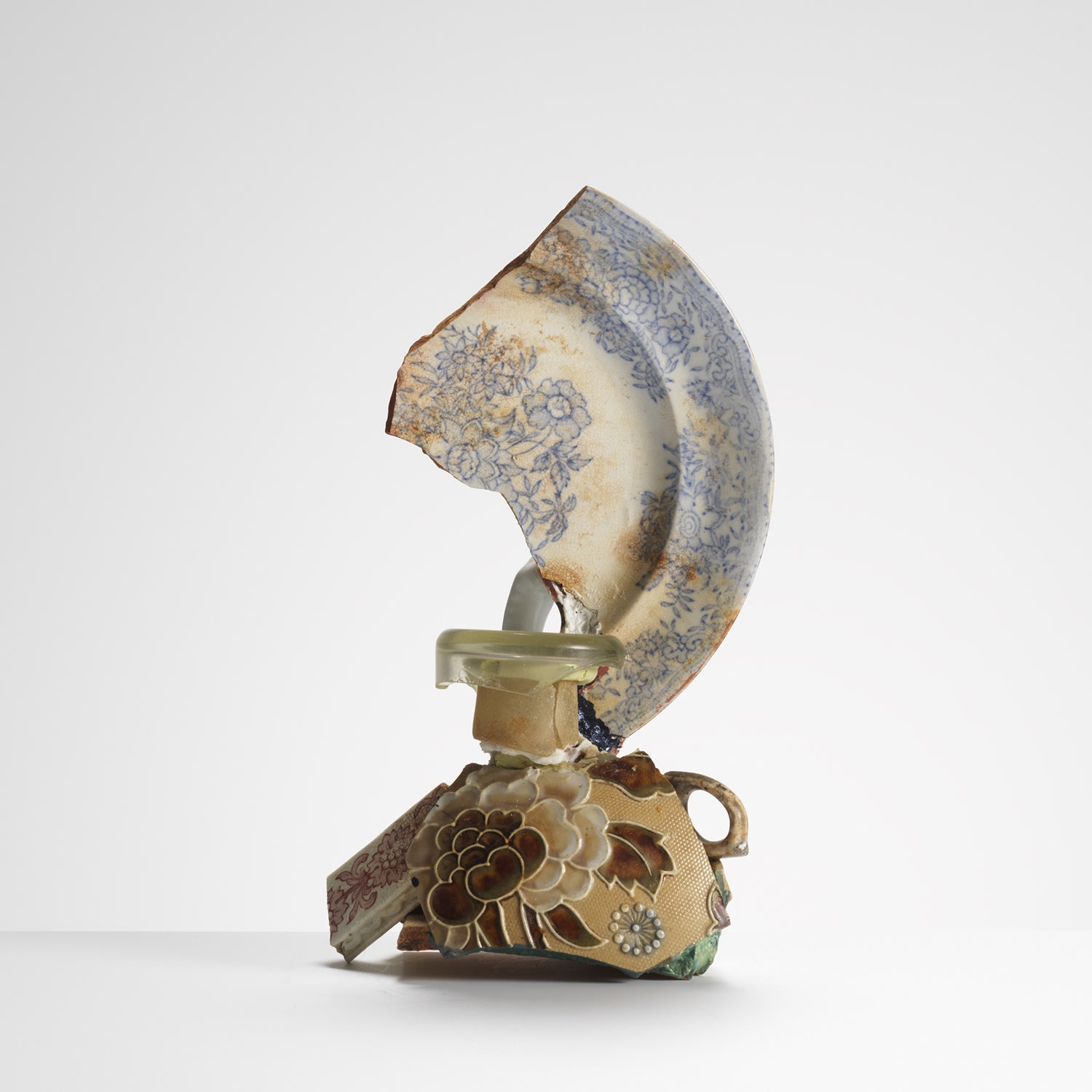 Robert Cooper,Candle Stick Holder : Ornate, 2023: £650
Local histories are embedded into Robert Cooper's collaged ceramics, which use an array of reclaimed materials to transform 'waste' materials into imaginative vessels and candlesticks. His candlesticks are made from the detritus of London's historic everyday, gathered from the banks of the river Thames. His mudlarking, as the practice of hunting for treasures in the sand of the Thames and its estuary is called, has created a colourful archive of broken teapot lids, plate fragments and glass bottles, which Cooper re-purposes into works which patchwork Victorian fish paste bottles and German porcelain doll shards into eclectic works brimming with personality and history.
Adopting a zero waste approach to ceramics, his new series of tea bowls transform the Japanese tea ceremony into a celebration of humble materials. Each bowl is made from scrap clay and glazes from the classes at City Lit ceramics studios, allowing Cooper to experiment with drippy, marbled colours and natural, amorphous shapes.
For the Avid recycler: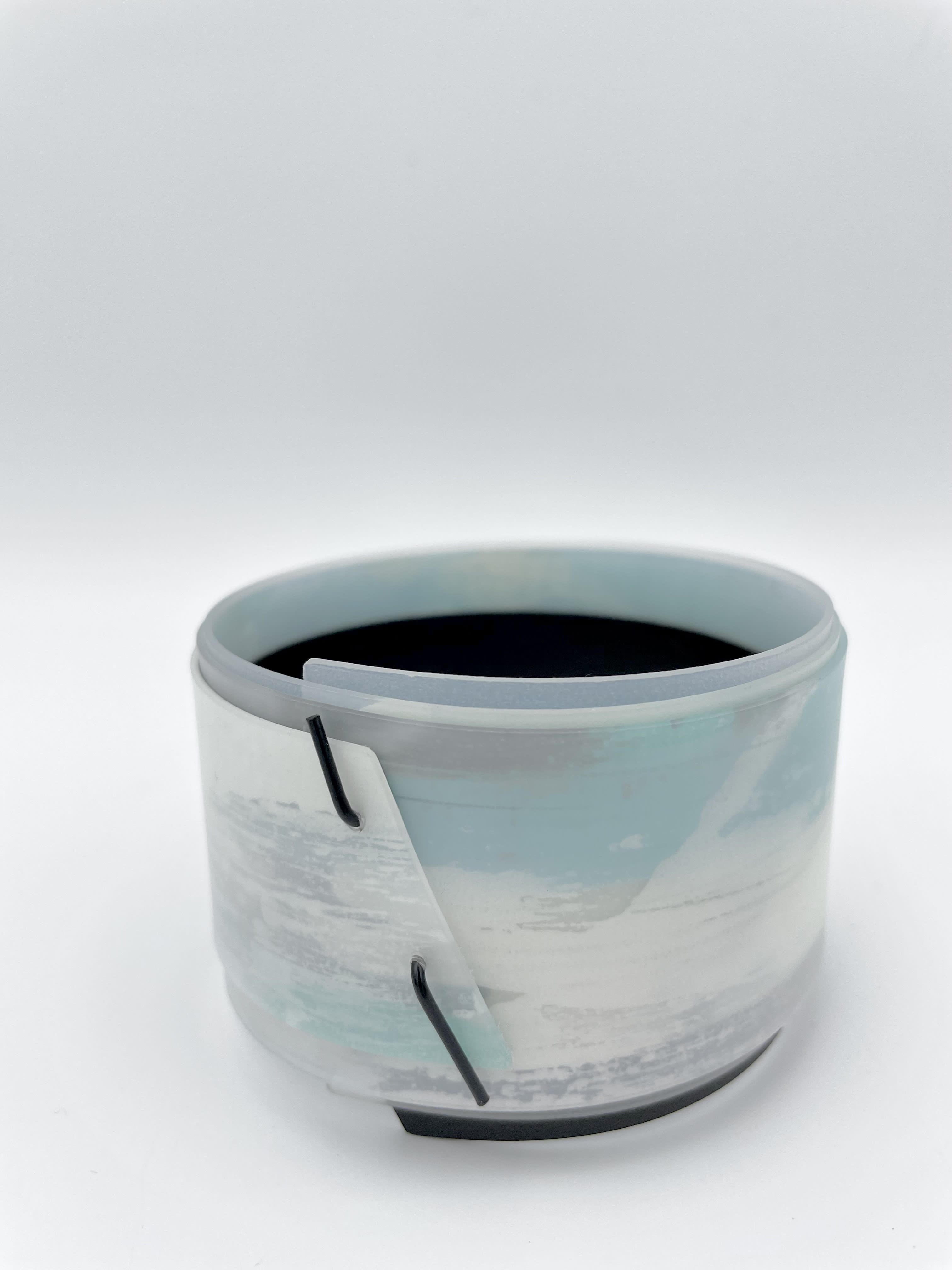 As we consider our relationship to non-recyclable plastics, which have become so entrenched in our everyday lives, artists have begun to think about ways in which we might re-use these materials in innovative functional and decorative ways. Gill Forsbrook's jewellery, made almost exclusively of recycled acetates, PET amd polypropylenes, repurposes waste, from yoghurt pots to packaging film, into quirky jewellery which elevates any outfit. Plastics are handpainted and finished in stainless steel and silver to lift them from the mundane to unique pieces in the colours of sky and land.
for the Nature lover: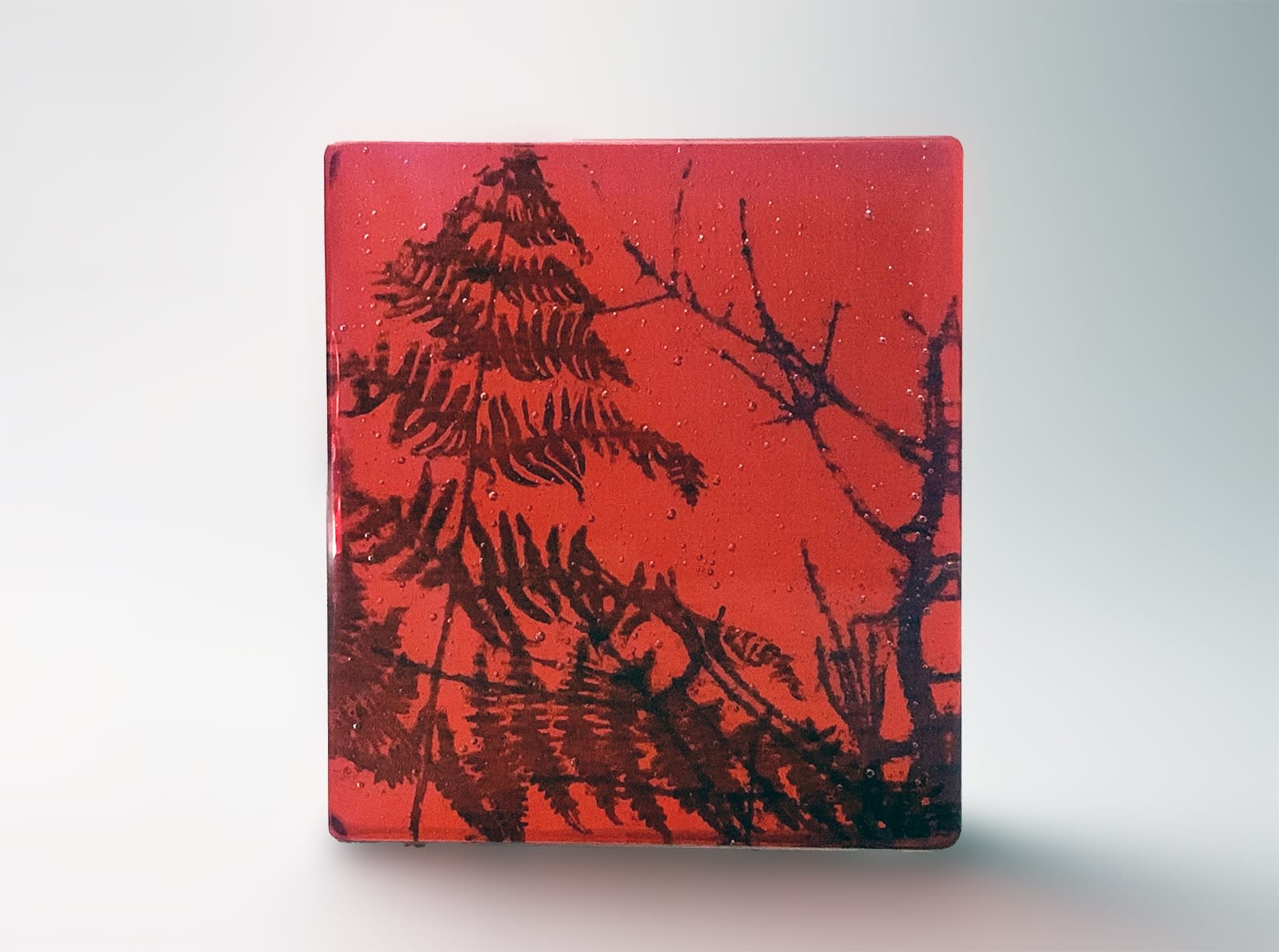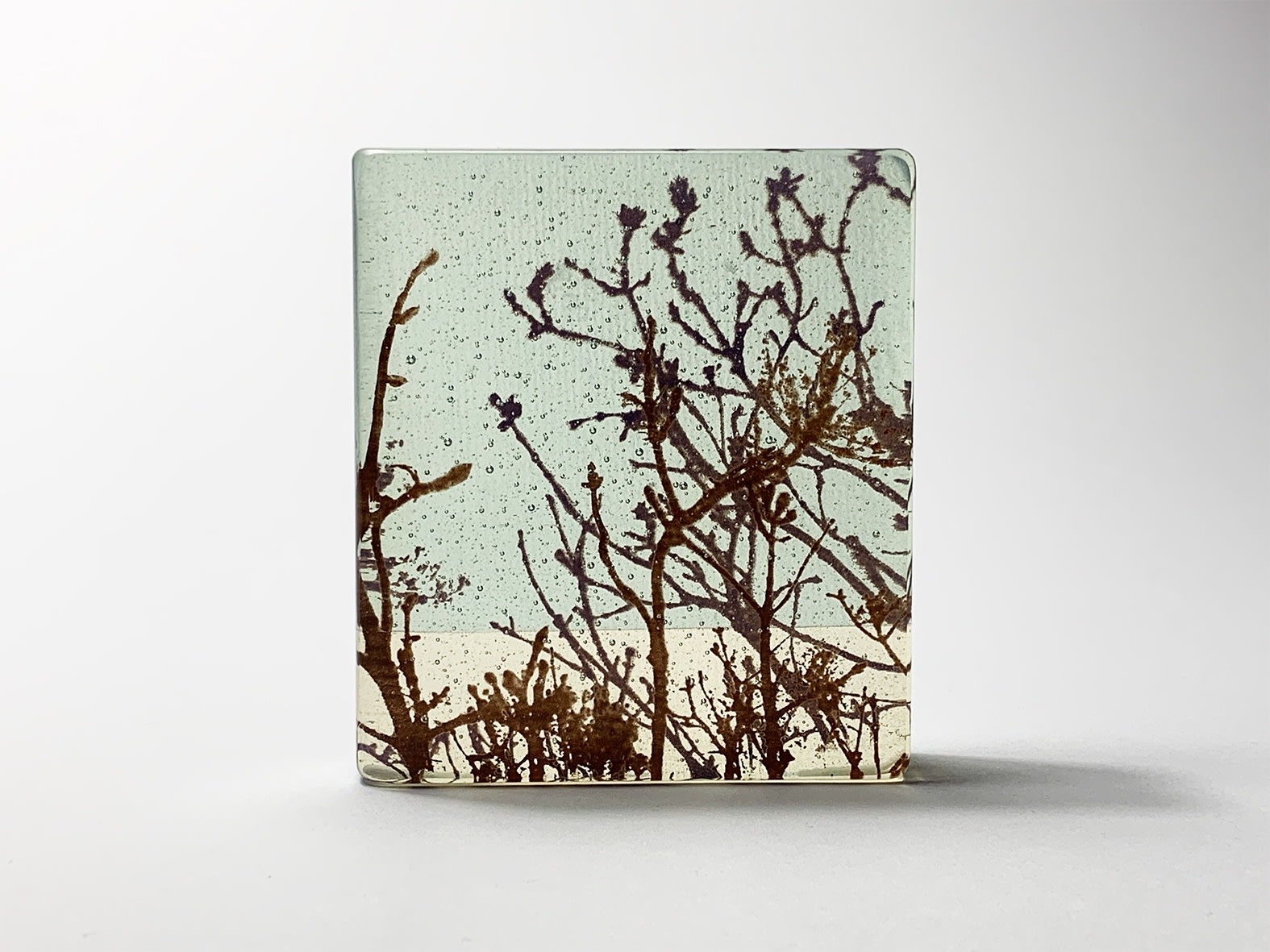 Helen Slater Stokes,Wild Grasses, 2023: £85
Each miniature glass sculpture by Helen Slater Stokes is a tribute to nature, a fragment in time trapped inside layers of milky opaline and bright ground glass. Each one acts like a page from her sketchbook, capturing a particular moment in a landscape in a drawing which is transferred into powder glass, then fixed between strata of coloured glass. The interplay of light in each sculpture makes the colours dance, creating a beautiful memento to our relationship to the grass, trees and fields of the land. A magical gift for the earth lover, gardener, or city dweller in need of a slice of nature.
For the Sustainable DIva:

The most earth-friendly way to make a splash this festive season, Hendrike Barz-Metzler's dazzling gold and silver jewellery makes a statement without costing the earth. She has thought deeply about the ethics of jewellery-making, carefully considering the human and environmental cost of mining practices from which most commercial metals and precious stones are sourced. This motivation has shaped her own practice, and she has now mastered the ancient Korean Keum-Boo technique, which offers a more environmental alternative to gold-plating. Her sleek, contemporary sterling silver shapes meet gold foil recycled from the dental and electronics industries to create jewellery which are a delicate and beautiful statement of ethical commitment.
6 October 2023